BioLite HeadLamp 200 Lumens
Description
A headlamp so comfortable, you'll forget you're wearing it. This headlamp delivers excellent fit, versatile lighting modes, and USB rechargeability so you can leave the disposable batteries behind. It's time to try a headlamp you'll keep on your head and not around your neck.
Weighs only 50g
Max Output: 200 lumens
White + Dim , Red + Dim, White Strobe, Red Strobe
Front panel tilts downward with one hand
40 hours on LO, 3 hours on HIGH
Recharge via micro USB
Backed by our

 

HolyFit Guarantee
1. On/Off/Dim/Lock Button
Switch between modes, press + hold to dim, and lock HeadLamp to prevent accidental contact.

2. White Spot Lens
Use for task lighting or illuminating your path, up to 200 Lm.
3. Red Flood Lens
Great for preserving night vision.
4. Recharge Via Micro-USB
Leave the alkalines at home and recharge using BioLite gear or an outlet.
5. Articulating Front Bezel
Angle your light to where you need it.
6. Moisture-Wicking Smart Fabric
Keeps your forehead comfortable and dry during activity.
7. Easy-Adjust Clips
Slides to fit head sizes from children to adults with helmets.
8. Reflective Strip
Increase your visibility from behind.
Product Details

No Bounce
Housing integrates directly into the band for a flush front that sits flat and stays put.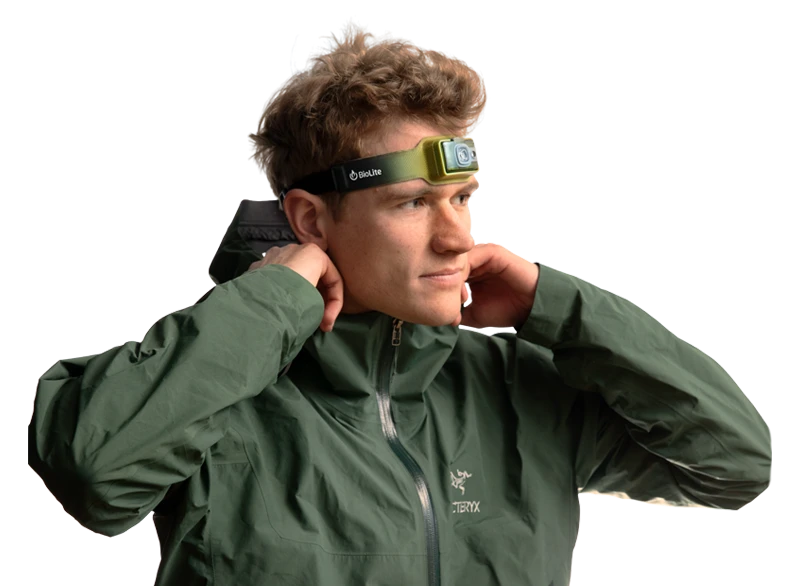 Stay Cool & Dry
Moisture-wicking technical fabric is ready to handle any activity.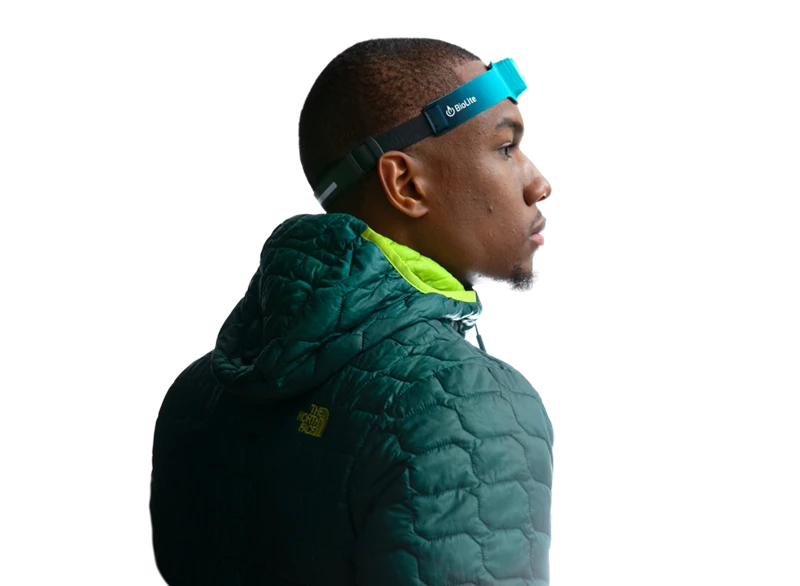 Near-Weightless Feel
50 grams distributed across the band keeps the pressure off.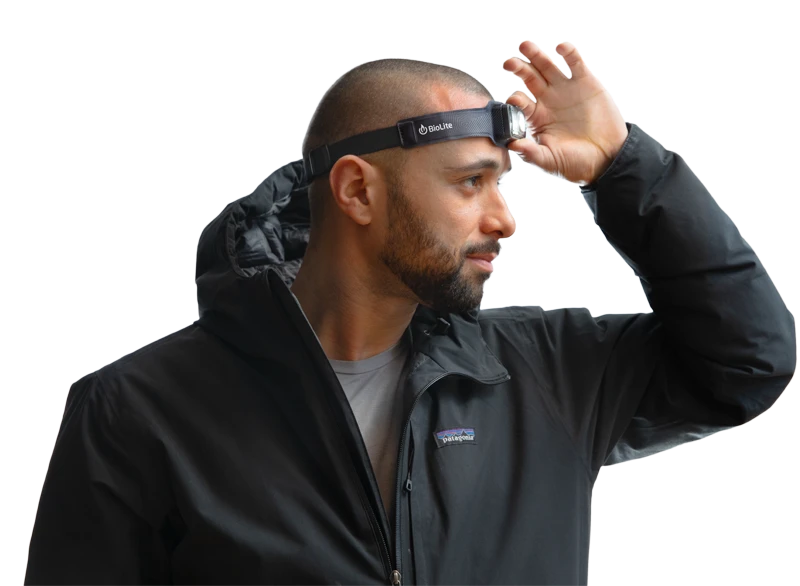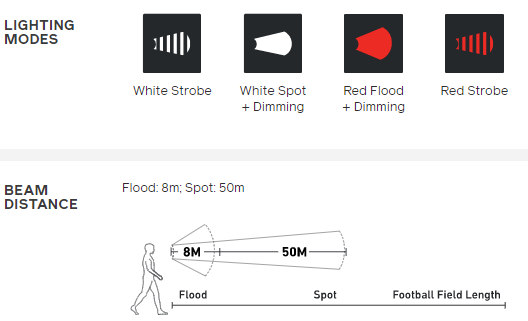 HeadLamp 200 Lumens